Cryptocurrency exchange Crypto.com will no longer facilitate transactions involving Tether in Canada and plans to delist the largest stablecoin by market capitalization for customers in the region.
"Crypto.com has delisted USDT for users in Canada in accordance with instructions from the Ontario Securities Commission (OSC) as part of our pre-registration undertaking for a restricted dealer license," a spokesperson for Crypto.com told Decrypt.
Canadian users of the exchange were notified about the company's change in policy on Tuesday via email, as images of the delisting notice began to crop on both Reddit and Twitter.
The notice stated Crypto.com's support of Tether will end on Jan. 31, without specifically stating users in Canada would only be affected, prompting confusion on behalf of some on social media.
The exchange warned users that all trading, deposits, and withdrawals will not be facilitated after the deadline. "Please take urgent action to review your USDT balance and take necessary action," the notice stated.
Any remaining USDT balances would "automatically" be converted to Circle's USD Coin, another stablecoin that tracks the price of the dollar. The exchange also stated the retrieval of USDT deposits made after the deadline may not be possible or warrant some fees.
Tether is the third-largest digital asset by market capitalization and crypto's largest stablecoin, according to data from CoinGecko, with a total value of around $66 billion. USD Coin is currently second among stablecoins at nearly $43 billion in total value but gained ground against Tether last year.https://decrypt.co/cryptocom/bitcoin
Stablecoins play an integral role in the crypto ecosystem, giving people an option to swap cryptocurrencies for a more stable store of value without converting digital assets into so-called fiat money, such as the U.S. dollar.
Crypto.com's decision to delist Tether follows regulatory clarification from the Canadian Standards Association (CSA) in December. The update was posted to the Ontario Securities Commission's website.
"The CSA continues to monitor and assess the presence and role of stablecoins in Canadian capital market," it stated. "As a result of this ongoing work, the CSA is of the view that stablecoins, or stablecoin arrangements, may constitute securities and/or derivatives."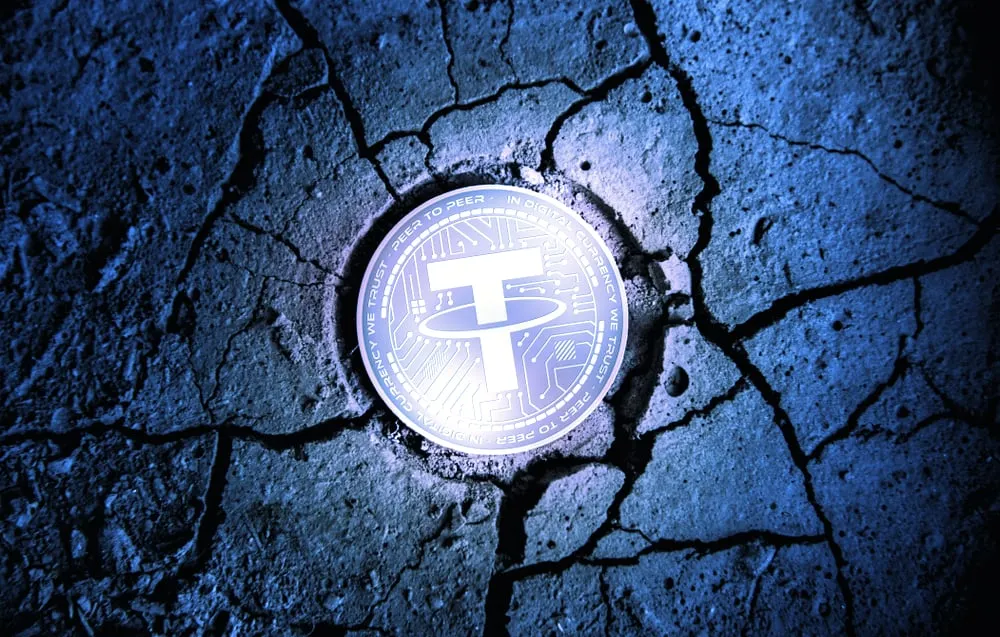 The blog post emphasized that cryptocurrency exchanges registered in Canada are "prohibited from permitting Canadian clients to trade, or obtain exposure to, any crypto asset that is itself a security and/or a derivative."
Additionally, the update stated that registered cryptocurrency exchanges are responsible for having their own systems and procedures for determining whether a digital asset is a security or derivative.
Tether Scrutiny
The mix of assets backing Tether's tokens is a 1-to-1 match in value, according to Tether's website, which states its reserves are mostly composed of cash and cash equivalents, such as U.S. Treasury bills.
However, Tether has faced legal scrutiny in the past year regarding the contents of its reserves. Katherine Polk Failla, a U.S. district judge for the Southern District of New York, ordered Tether to produce financial documents in September related to its backing of USDT.
The order pertains to an ongoing lawsuit brought by several crypto traders against Tether, which alleges the company propped up the price of Bitcoin through trades made with unbacked Tether tokens.
SEC Commissioner Hester Peirce has been an outspoken advocate for crypto and a candid critic of her own agency's approach to regulating crypto markets. In an extensive chat with Dan Roberts and Stacy Elliott she discussed FTX, Gary Gensler, DeFi, and the problems with the Howey Test. Don't miss this conversation for the inside take on the SEC's thinking on crypto—straight from the source. Watch Episode 25 of the gm podcast and make sure to subscribe on Apple or Spotify.
Over the summer, Tether fought back against allegations that its reserves contained a mix of commercial paper from Chinese and Asian companies, calling them "false rumors."
Months later, Tether announced it had eliminated its holdings of commercial paper–short-term, unsecured debt issued by a corporation–which would be replaced by U.S. Treasury bills.
In early 2021, Tether and Bitfinex, a cryptocurrency exchange with the same parent company as Tether, were shut down in New York and ordered to pay $18.5 million for false statements made about Tether's backing, following a 22-month investigation by the state.
"These companies obscured the true risk investors faced and were operated by unlicensed and unregulated individuals and entities dealing in the darkest corners of the financial system," said New York Attorney General Letitia James. "Tether's claims that its virtual currency was fully backed by U.S. dollars at all times was a lie."
In response to USDT's delisting from Crypto.com, a spokesperson for Tether told Decrypt that "Canada is not a core market for Tether." The spokesperson added: "While this does not mean that we will abandon our interest in ensuring that Tether products can be used beyond any borders, we abide by regulatory guidelines."
The spokesperson described Canada as "moving more aggressively" to regulate crypto compared to most countries, adding a "fair, open and forward looking approach to financial access should be encouraged."
Source : Decrypt